Trinity Christian Fellowship, Fostering Together and Child Evangelist Fellowship (CEF) has partnered together to provide a safe, clean and healthy environment for the foster children in our community to come while their foster parents get a well needed night out.
For Kids Sake will be held the first Friday of each month (except on holidays or upon notification) from 5:30pm to 9:00pm. This service will be provided at no cost. However, all kids must be register and a parental release signed prior to drop off (door registration available).
We will provide a meal, structured lessons and meaningful crafts. We will also provide guest speakers who will re-enforce the importance of being an effective part of the community. All of our volunteers have had a background check by the Washington State Patrol to ensure the safety of the children. **Note, for our protection and yours all kids with food allergies must bring their our food.
Because we are a faith based organization our focus will be on the Gospel of Jesus Christ, teaching these children to serve and obey Him in all things. If you have a concern about what we believe please click on the Trinity Christian Fellowship Icon below. For additional information please use the contact link and leave us a message.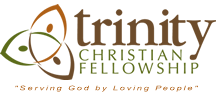 Fostering Together is dedicated to finding and supporting foster families in Washington.
Developed in partnership between the state of Washington and Olive Crest – a national leader in transforming the lives of at-risk children since 1973 – the program aims to ensure safe, loving foster families are available to meet the diverse needs of abused and neglected youth. At Fostering Together, we strive to increase the number of foster families across the state, help families with the licensing process, and provide ongoing support to ensure their success.
Fostering Together has provided support services to families throughout King, Snohomish, Island, Whatcom, Skagit and San Juan Counties. On October 1, 2012, the Fostering Together services were expanded to include all of Washington State.
All our services are free. No matter where you are in the process or what agency you are working with, Fostering Together is here for you. Call us at 1-866-958-KIDS or visit www.fosteringtogether.org for more information.
joyce-erickson@olivecrest.org
www.fosteringtogether.org
"Our Community…Our Children"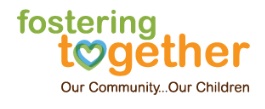 Child Evangelism Fellowship (CEF ) is a Bible-centered, worldwide organization that is dedicated to seeing every child reached with the Gospel of the Lord Jesus Christ, discipled and established in a local church. CEF has many different ministries for children, but the three primary ones are the Good News Club,the 5-Day Club and the Truth Chasers Club.
They also provides classes to train their workers and other Christians who are burdened for evangelizing children. In fact, training Christians to effectively minister to children has been core to our ministry since it was founded in 1937. Training is offered throughout the USA and around the world through seminars, conferences, and formal courses.
The Children's Ministries Institute, a modular 3-month course located at CEF International Headquarters in Warrenton, Missouri, is dedicated to providing quality, practical training for those called of God to take the Gospel message to children. Similar training is offered in various locations around the world. Courses are also offered online.
Sarah Alexander
Director
CEF of Lewis County
703 West Main Street, Centralia WA, 98531
ceflewiscounty@gmail.com 360-736-8715 (office)
360-337-0263 (cell)