Living in a Mud Hut (Contentment)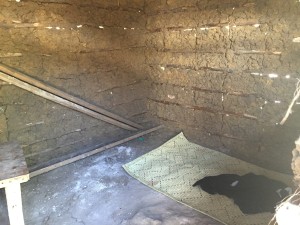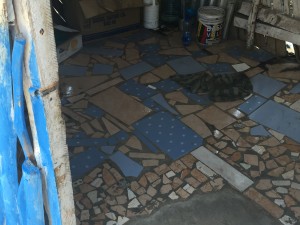 Scripture: Philippians 4:4–7
Observation: People today have been captured by the desire to have better things. Never satisfied by what God has already given us, we often work longer hours robbing our families, friends, ourselves and God, of time that could be better spent. We have even convinced ourselves that our actions are justified, "after all we want our kids to have what we didn't have." And while it is never a bad thing to want others to do better, the truth is we want our kids to have more so that we are look upon as being successful. The problem with this attitude is we will never be content with anything.
Application: During my recent trip to Mombasa Kenya I visited the home of fellow brother in Christ whose name I shall leave nameless. No one could of prepare me for what I was about to encounter. This brother, his wife and three sons all lived in mud huts. While one might add, "you're in Africa what did you expect." It wasn't the fact that they resided in a mud hut or the primitive conditions in which they lived that caught me off guard, but the condition of their hearts for God and thankfulness for what they had to live in.
And while many Americans would want to help someone like him by throwing money at his situation, I would tell that he was fully content because God had given him all he needed. He had his wife, his sons, their health and his home but most importantly he had God whom he told me was right there with him. Oh if only we Americans could possess such faith, trust and contentment in the Lord.
Conclusion: Being content in the Lord frees us of stress, problems, and wants for useless things. Philippians 4:4–7 said 4 Rejoice in the Lord always; again I will say, rejoice. 5 Let your reasonableness be known to everyone. The Lord is at hand; 6 do not be anxious about anything, but in everything by prayer and supplication with thanksgiving let your requests be made known to God. 7 And the peace of God, which surpasses all understanding, will guard your hearts and your minds in Christ Jesus.
While things are necessary for our existence in this world let us be reasonable about what we desire, because we already have the only thing that we need, "Christ Jesus."
Prayer: Heavenly Father, my desire is that you give me a heart of contentment not falling for the things of this world. But drawing me near to you whereby I can feel your presents. Father keep us from being conformed to this world and transform us by your Holy Spirit giving us a heart of contentment in YOU.
Pastor Alan